When it comes to your work outfit, you want to make a bold statement that commands respect. You want to create an impression that says "she means business", and that you are serious about what you do. The way we dress in a professional setting can greatly influence how others perceive us and can even impact our own confidence and demeanor. There are also some unspoken golden rules about what to wear to work, that if broken will cause subtle disapproving looks your way.
This article will go through the golden rules that must not be broken and will also help you achieve a polished and well-put-together appearance, even on those days when you've just woken up and need to quickly choose an outfit. In this article, we will provide a comprehensive guide to help women effortlessly create stylish business casual outfits that strike the perfect balance between looking polished and feeling comfortable. We will also give you the formula for a perfect work outfit along with possible work outfits, plus how to choose the perfect work shirt, pants, bag and shoes.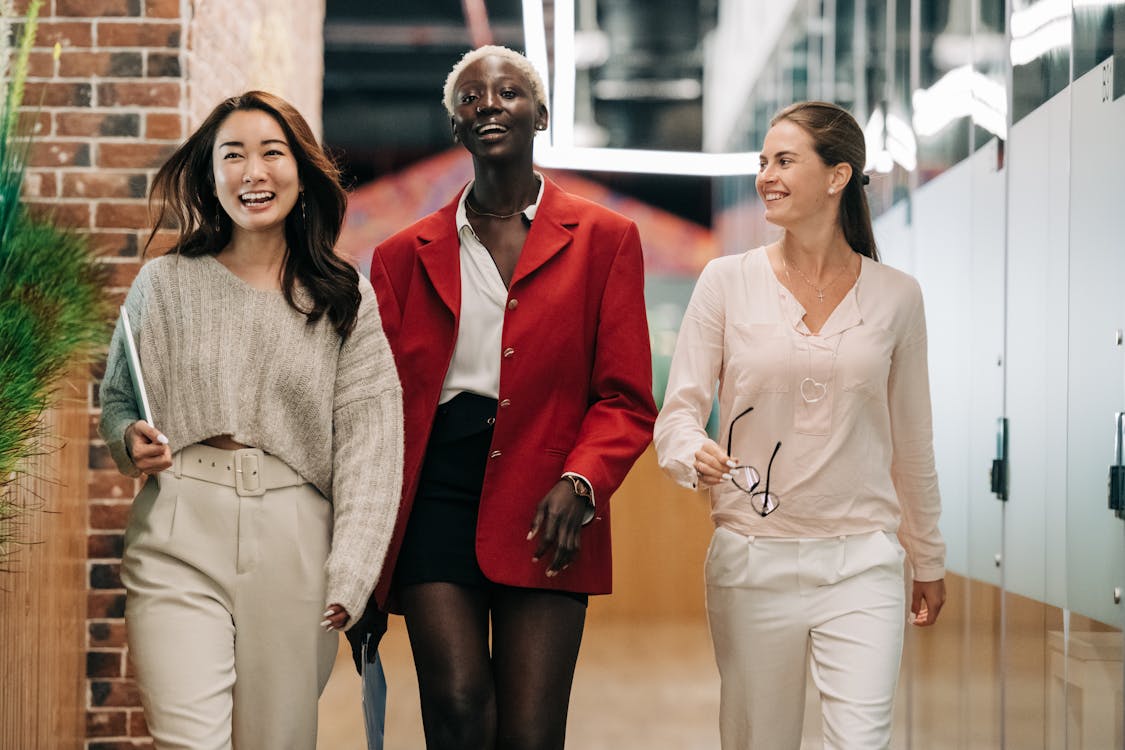 What is business casual for women?
Business casual for women is a dress code that strikes a balance between professional and relaxed attire. It is a more relaxed and contemporary alternative to traditional formal business attire. Business casual allows women to showcase their personal style while still maintaining a polished and put-together look.
Generally, it involves wearing comfortable yet professional clothing such as tailored trousers, skirts, or dresses paired with blouses, sweaters, or blazers. Overall, business casual offers women the flexibility to express their individuality while maintaining a professional appearance.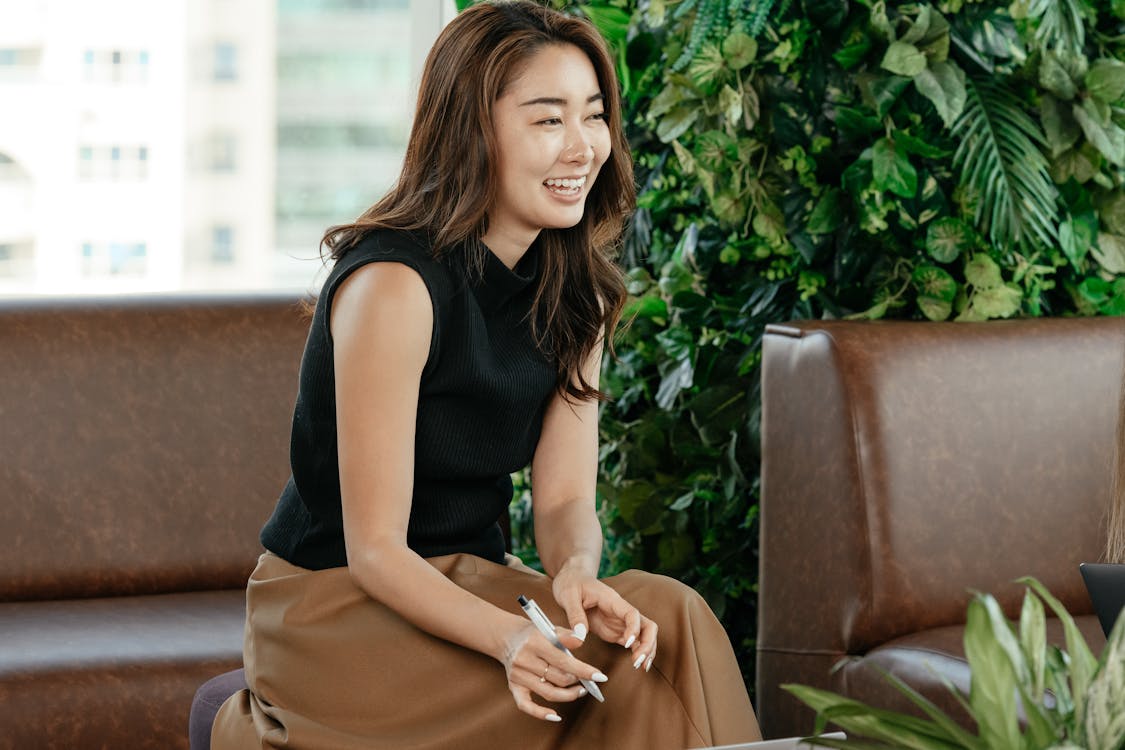 Golden Rules about What to Wear to Work
Consider the Dress Code and The Industry: While business casual allows for more flexibility, it's important to consider your workplace's specific dress code. Understand any specific guidelines or restrictions to ensure your outfits align with the company culture. Pay attention to what your colleagues and your managers wear.
Consider Dress Lengths: When choosing dresses or skirts, aim for lengths that fall at or just above the knee for a professional and polished appearance. Avoid anything too short or overly long.
Be Mindful of Visible Underwear and Sheer Clothing: Avoid wearing bras or bra straps that peek out from sleeveless tops or dresses. Similarly, be cautious of low-rise bottoms that may reveal the waistband of your underwear.
Avoid showing excessive skin: Avoid wearing tops that expose too much cleavage or have a low neckline that is inappropriate for a work setting. Similarly, opt for skirts or dresses that are of an appropriate length, typically falling at or below the knee. Avoid mini-skirts or excessively tight-fitting clothing that may appear too revealing.
Pay Attention to Grooming: Good grooming is essential in completing your professional image. Ensure your clothes are clean, pressed, and wrinkle-free, and pay attention to your hair, makeup, and overall hygiene.
Business Casual vs Professional Business Attire
Business casual is a more relaxed dress code that allows for more flexibility and personal style expression. On the other hand, professional business attire and business casual are two distinct dress codes that are commonly observed in professional settings. This dress code is typically followed in corporate environments, important meetings, or events that require a high level of professionalism.  Understanding the differences between these two dress codes is important for navigating appropriate attire in various professional situations. Professional business attire is more formal and traditional, requiring individuals to wear suits or formal dresses with tailored blazers or jackets. While for business casual, for example, individuals may wear just a shirt and a skirt.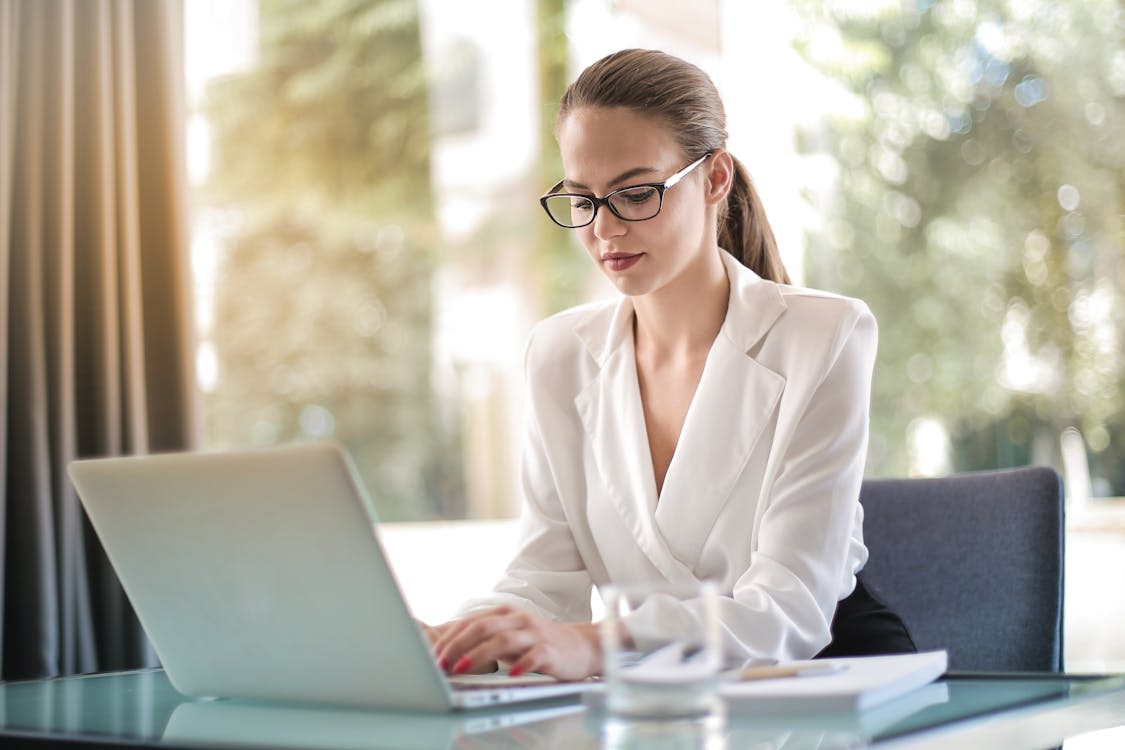 Top Tips for What to Wear To Work
Dress for the job you want not the job you have: Our attire can play a significant role in how others perceive you in the workplace and can even influence career advancement opportunities. Take cues from those in higher positions or roles you aspire to and align your style accordingly. Dressing slightly more polished and sophisticated than the minimum required dress code can demonstrate your ambition, professionalism, and dedication to your career.
Pay Attention to Fit: Proper fit is key to looking put together. Ensure that your clothing fits well and flatters your body shape. Tailoring your garments if needed can make a significant difference.
Opt for Timeless Pieces: Invest in classic, timeless pieces that can be worn season after season. These wardrobe staples, such as a tailored blazer or a well-fitted dress, will always exude sophistication.
Consider Comfort: Choose fabrics that offer both style and comfort. Look for breathable materials like cotton, linen, or jersey that allow for ease of movement throughout the day. Choose shoes that do not ache your feet.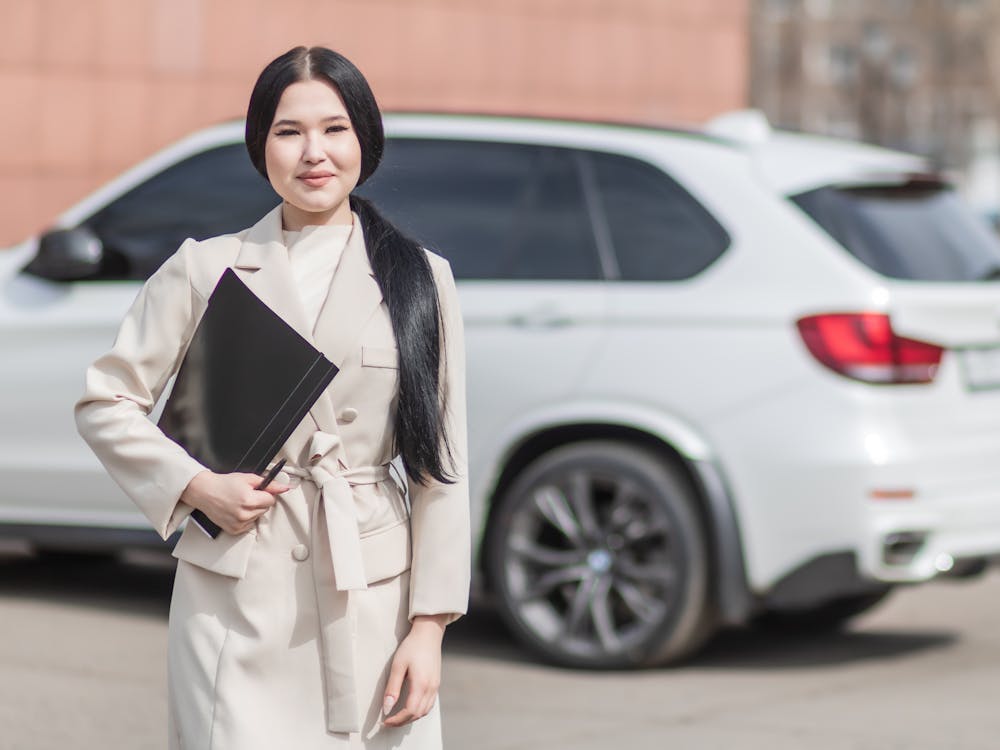 The Perfect Work Shirt
The perfect work shirt is both stylish and professional, striking the right balance between comfort and sophistication. Look for shirts made from high-quality fabrics that are breathable and wrinkle-resistant to keep you looking polished all day. Classic button-down shirts in solid colors like white, blue, or pastels are timeless options that can be easily paired with different bottoms. Consider details like a well-fitted silhouette, tailored sleeves, and a crisp collar for a sharp and put-together look. Versatility is key, so choose shirts that can transition seamlessly from the office to after-work events and also so if you're in a rush and wondering what to wear to work, you can quickly throw together two clothings and get a bold fashion statement. Whether you opt for a traditional tailored shirt or a more modern blouse, the perfect work shirt should make you feel confident, empowered, and ready to conquer the professional world.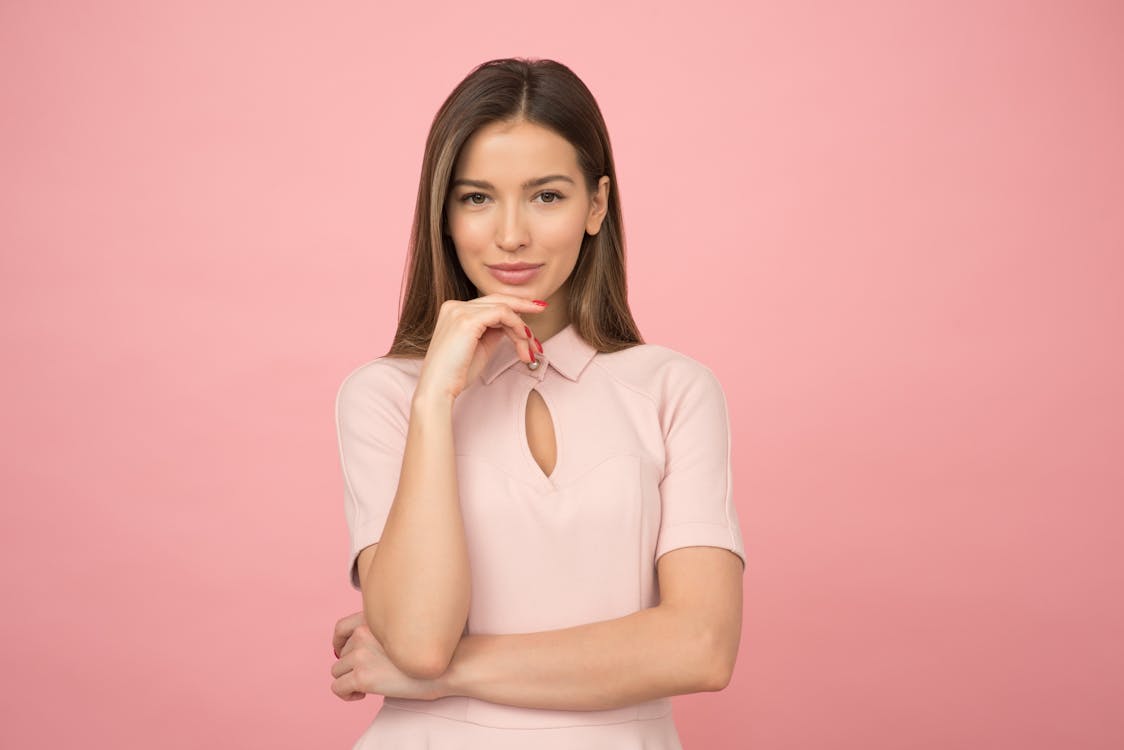 The Perfect Work Pants
The perfect work pants are tailored to fit well and flatter your body shape. Opt for versatile colors such as black, navy, or gray that can easily be paired with various tops. Look for pants made from high-quality fabrics with a comfortable stretch and a polished finish. Classic styles like straight-leg or wide-leg pants are timeless options, while slim-fit or ankle-length pants offer a more modern and trendy look. Pay attention to details such as the waistband, pockets, and hemline so that what you wear to work is a professional and polished outfit. The perfect work pants should be comfortable enough to wear throughout the day while exuding confidence and sophistication.
Styling The Perfect Outfit
Styling the perfect work pants and work shirt together is key to creating a polished and cohesive outfit for the workplace. Choose complementary colors that pair well together, such as navy pants with a crisp white button-down or black pants with a light blue blouse. Tuck in your shirt to define your waistline and add structure, and consider adding a belt for a touch of sophistication. Ensure that both your pants and shirt are well-pressed and wrinkle-free to maintain a polished appearance. Complete the look with the right shoes and a practical yet stylish bag that complements the overall outfit. Our top tip is that when choosing a new piece of clothing to buy, think about existing clothes that you have and try to coordinate them so that what you wear to work is also polished and cohesive. By following these styling tips, you can effortlessly create a sophisticated and professional ensemble that showcases your professionalism and personal style in the workplace.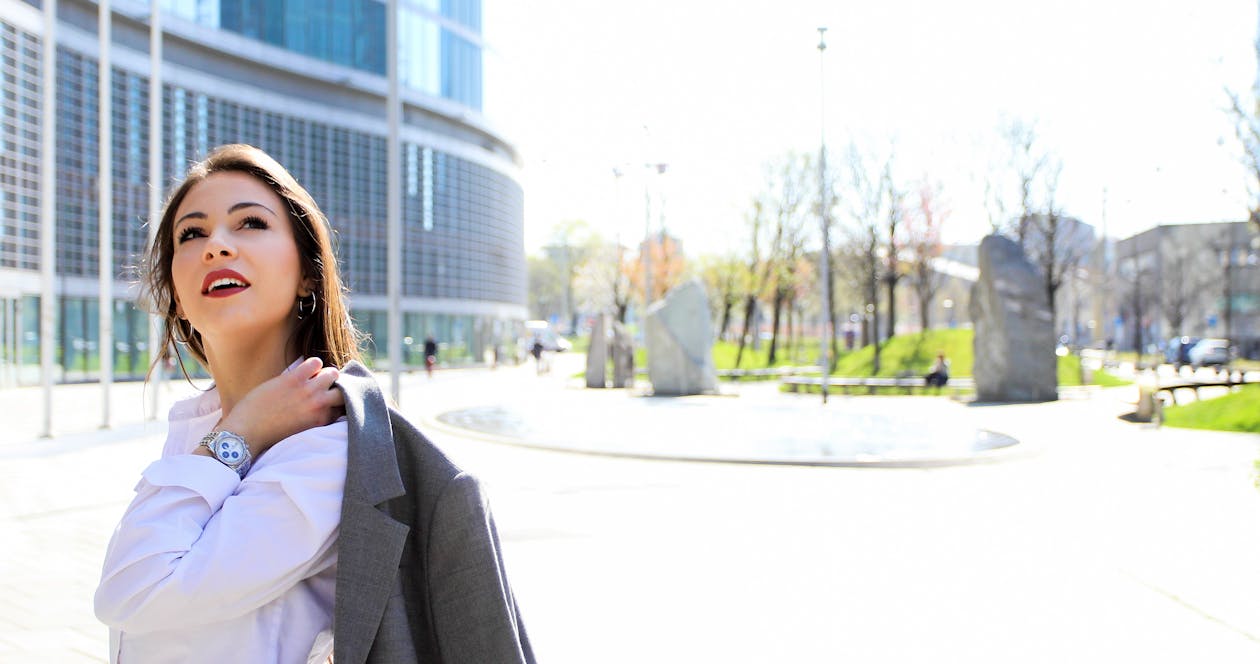 Outfit Combinations
When it comes to creating stylish and professional outfit combinations for work, there are numerous options to choose from. When going through this section, I want you think about existing clothes you already where or new pieces you could add to create flawless outfit combinaitons. Here are a few outfit combinations that you can consider:
Classic Blouse + Tailored Trousers: Pair a crisp, button-down blouse in a solid color or subtle pattern with well-fitted tailored trousers. This combination exudes sophistication and professionalism. Consider pairing it with a jacket.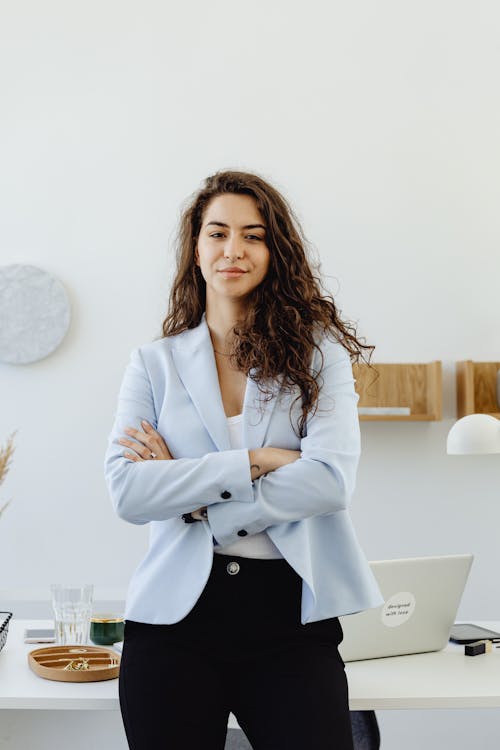 Work Dress: A well-tailored and impeccably styled work dress exudes an air of sophistication and elegance, creating a high-end and polished appearance that is sure to leave a lasting impression.

Jacket+ Shift Dress: Layer a jacket over a chic shift dress for a polished and put-together look. Choose a jacket and dress in complementary colors or go for a monochromatic ensemble for a sleek appearance.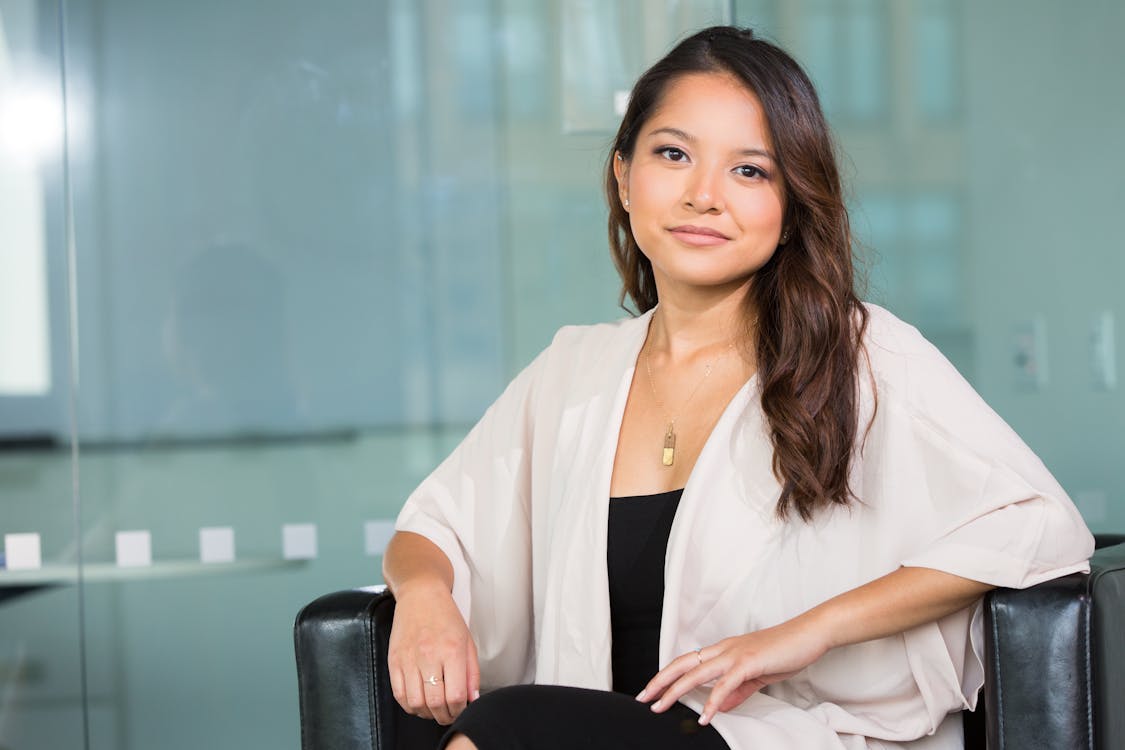 Shirt+ Wide-Leg Pants: Pairing an interesting shirt with wide-leg pants creates a fashion-forward and effortlessly stylish ensemble, offering a perfect balance between comfort and sophistication.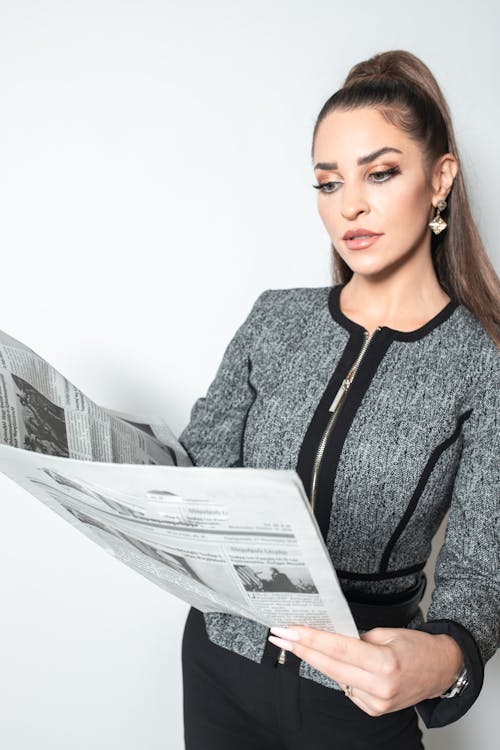 Turtleneck + Blazer : Combining a sleek turtleneck with a stylish jacket exudes an air of sophistication and timeless elegance, making it a perfect choice for a polished and put-together outfit.
Shirt Dress + Belt: A shirt dress is a versatile option that can be worn alone or layered with a blazer or cardigan. Add a belt to cinch the waist and create a more defined silhouette. Pair with ankle boots or pumps to complete the look.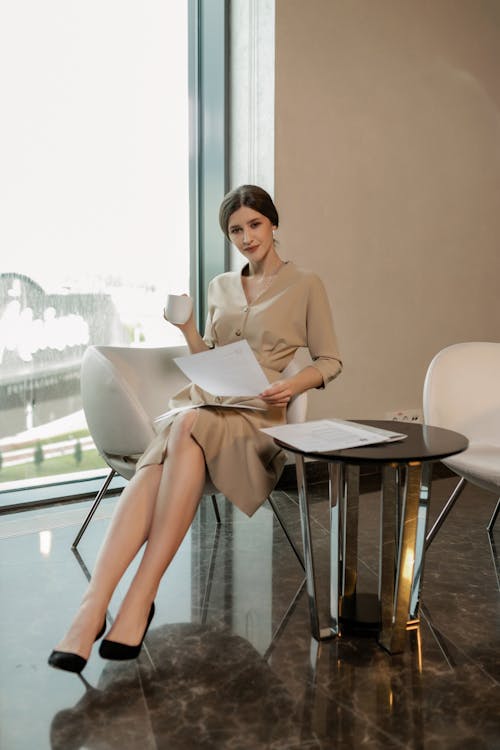 Blouse + Culottes: For a modern and fashion-forward outfit, pair a blouse with wide-legged culottes. Choose a blouse with interesting details like a bow or statement sleeves and pair it with culottes in a complementary color.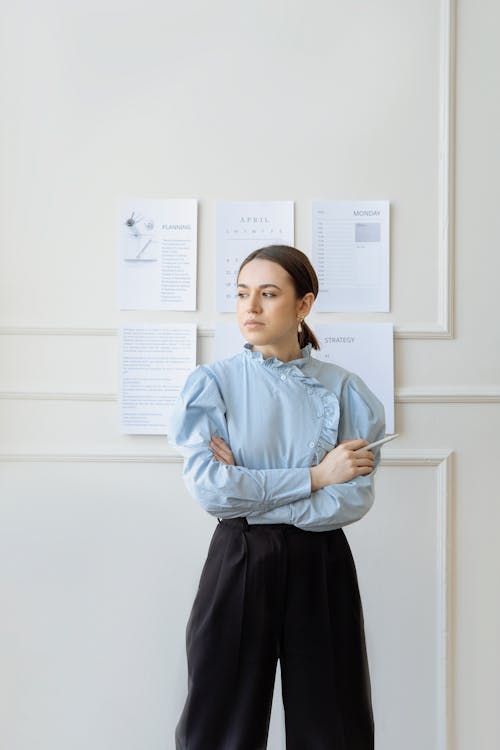 Winter Coat + blouse: A winter coat is not only a necessity for staying warm in chilly weather, but it also serves as a fashion statement with its cozy and stylish design, adding an extra layer of elegance and sophistication to any outfit.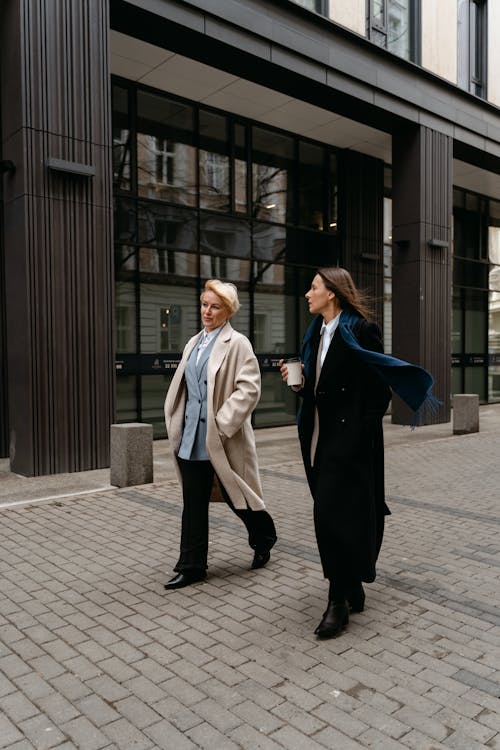 The Perfect Bag
Accessories are a must so if you're in a hurry and wondering what to wear to work, you can complete the look with a perfect bag. The perfect bag for the workplace should strike a balance between functionality and style. Look for a bag that is spacious enough to hold all your essential items, such as a laptop, documents, and personal belongings, without being overly bulky. Opt for durable materials that can withstand daily use and are easy to clean.
Consider a design with multiple compartments and pockets for better organization and accessibility. A neutral color like black, navy, or tan tends to be versatile and can easily coordinate with various outfits. Additionally, choose a bag with professional details, such as polished hardware or subtle branding, to enhance its overall aesthetic. Some examples of bags that are popular for the workplace include structured tote bags, chic satchels, and classic leather briefcases. Choose designs that you know would pair well with existing outfits. With the perfect bag in hand, you can add a touch of sophistication and practicality to your work attire.
The Perfect Shoes
When selecting the best looking and practical shoes for whenever you're wondering what to wear to work, it is crucial to prioritize comfort, style, and durability. Opt for shoes with cushioned insoles, adequate support, and a proper fit to ensure all-day comfort. Choose classic and versatile styles that align with your workplace dress code and personal taste.
Consider materials that are both high-quality and easy to maintain, such as leather or faux leather. Pay attention to details and finishes that convey a polished and professional look. Choose designs that you know would complement existing outfits. Classic pumps, loafers, or ballet flats are versatile options that can complete a professional look. By finding the perfect balance between comfort and style, you can step confidently into your workday.
Conclusion:
Choosing the right outfit for the workplace is crucial in making a statement and garnering respect. By adhering to the unspoken golden rules of professional attire and incorporating the tips provided in this article, you can effortlessly achieve a polished and well-put-together appearance, even on rushed mornings. Remember to dress for the job you want, pay attention to fit and comfort, and opt for timeless pieces that exude sophistication. Whether it's styling the perfect work shirt, pants, bag, or shoes, creating cohesive and stylish outfits is within reach. With a carefully curated ensemble, you can showcase your professionalism, confidence, and dedication to your career, leaving a lasting impression in the workplace.