Camouflage fashion has transcended its military origins and become a captivating trend that commands attention and exudes an irresistible appeal. The rugged yet chic aesthetic of camo clothing has the power to transform your style and make a bold statement. In this article, we will explore the secrets to mastering the sexy allure of camouflage fashion, providing you with valuable tips and insights to unleash your inner warrior and create head-turning looks. Get ready to embrace the sizzling charm of camo and discover how to rock this trend with confidence and style.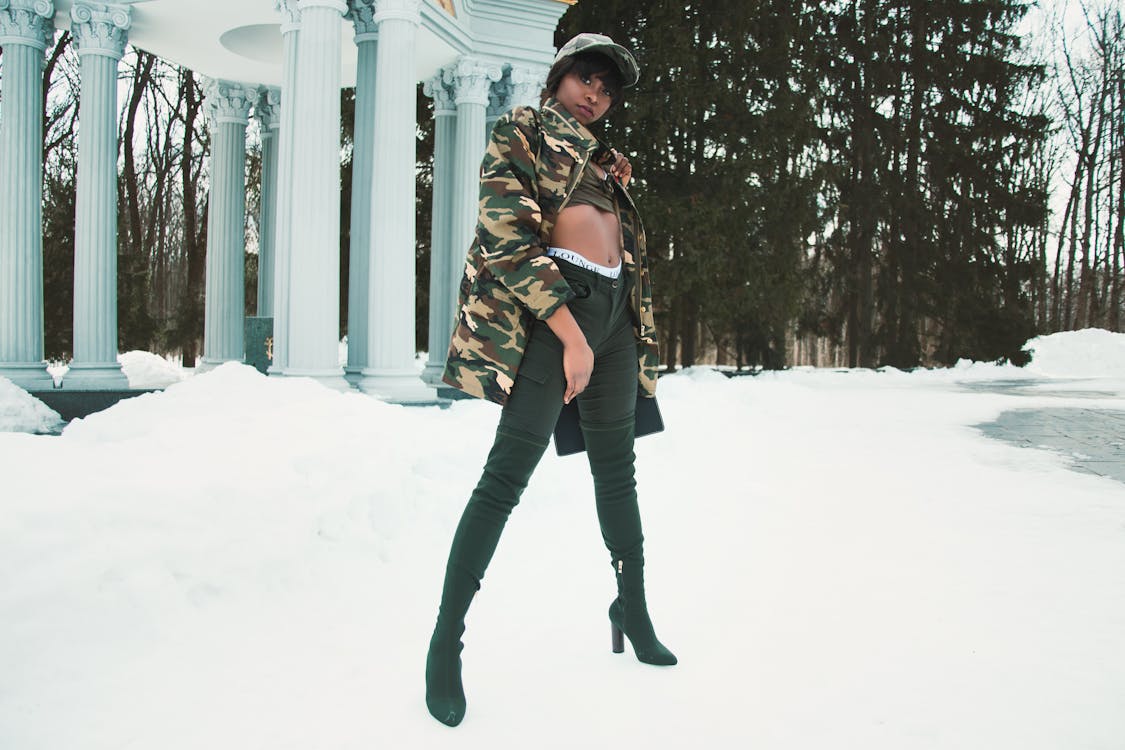 What is Camouflage Fashion?
Camouflage fashion has gained widespread popularity due to its visually striking pattern and versatile nature. The distinct camouflage print adds an element of intrigue and visual interest to an outfit, making it a sexy choice. The earthy tones and natural shades of camouflage prints make them easy to mix and match with other pieces in your wardrobe, allowing for endless styling possibilities. Whether you want to add a touch of edge to your look or make a bold fashion statement, camouflage fashion offers a unique and eye-catching option.
Beyond its aesthetic appeal, camouflage fashion carries a sense of timelessness and ruggedness that adds to its allure. The utilitarian vibe of camouflage prints gives off a cool and adventurous vibe, making it a popular choice for those seeking to express their individuality and stand out from the crowd. Whether incorporated subtly through accessories or embraced boldly with statement pieces, camouflage fashion allows you to infuse your personal style with confidence and make a lasting impression.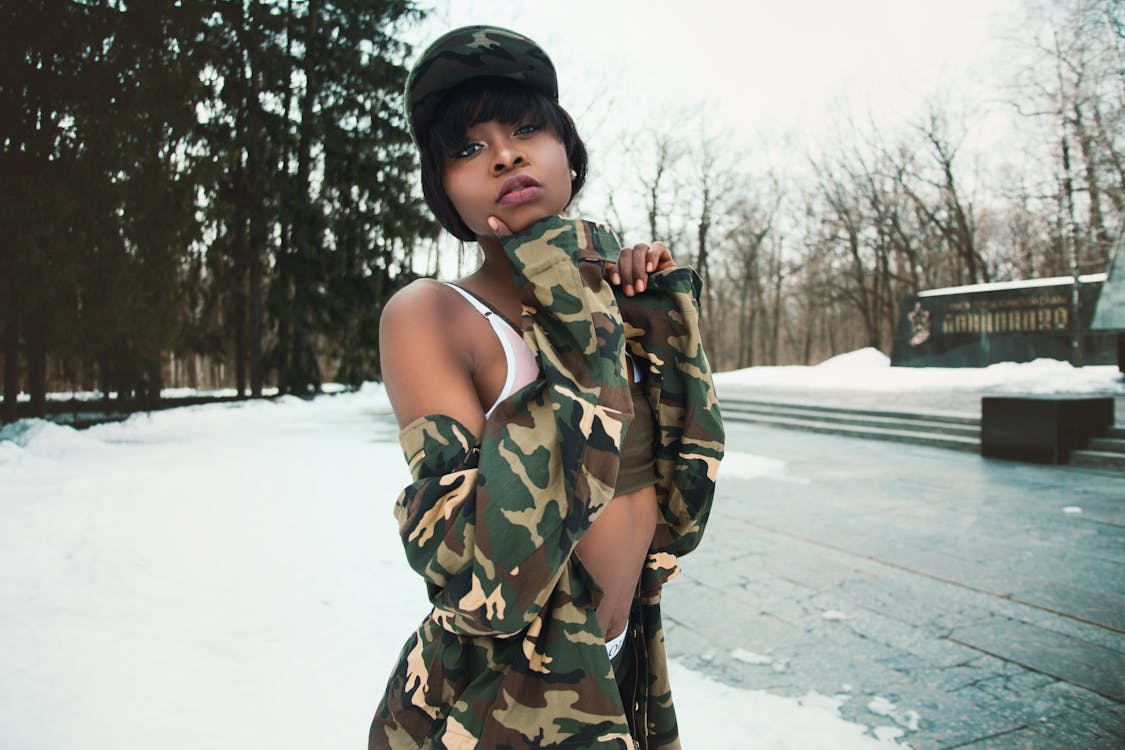 How To Wear Camouflage Clothing
When it comes to wearing camouflage clothing, the key is to strike a balance between making a statement and maintaining a cohesive look. To incorporate camouflage pieces into your outfit, start by choosing one or two key items that will serve as the focal point. For example, you can opt for a pair of camouflage pants or a camo jacket. Pair these statement pieces with neutral basics like a white t-shirt, black jeans, or a solid-colored top to create a well-balanced ensemble.
Another approach is to use camouflage as an accent rather than the main attraction. Consider incorporating camouflage accessories such as a camo hat, scarf, or handbag to add a touch of the trend without overwhelming your outfit. Additionally, you can layer camouflage items with complementary colors or patterns to create visual interest and depth.
Remember to keep the overall look cohesive by considering the occasion and your personal style. Camouflage clothing can be dressed up or down depending on the setting, so experiment with different combinations to find the right balance. Whether you choose to go all out with head-to-toe camo or prefer a more subtle approach, have fun with your outfit and let your individuality shine through.
Camouflage Fashion Dos and Don'ts
Dos:
Choose well-fitted camouflage pieces that flatter your body shape.
Experiment with different color combinations and patterns to find what suits you best.
Accessorize strategically to elevate your outfit, such as with statement jewelry or a stylish hat.
Embrace your individuality and have fun with your style, showcasing your personality through your outfit choices.
Don'ts:
Avoid wearing head-to-toe camouflage; opt for a balanced approach with one or two camouflage pieces.
Steer clear of clashing patterns or overwhelming your look with too many competing elements.
Consider the occasion and dress code; camouflage may not always be suitable for formal or professional settings.
Pay attention to the fit and quality of your camouflage clothing to maintain a polished appearance.
By following these dos and avoiding the common don'ts, you can confidently rock camouflage fashion, creating stylish and tasteful outfits that showcase your unique sense of style.
Key Takeaway
In conclusion, camouflage fashion has made a strong comeback, bringing a sense of adventure and boldness to our wardrobes. Whether you want to make a statement or add a touch of edginess to your everyday look, camouflage pieces can be versatile and exciting to incorporate into your style. By following the tips and guidelines provided, you can confidently embrace camouflage fashion and create outfits that reflect your individuality. Remember to strike a balance between camouflage and other elements of your outfit, and always consider the occasion and dress code. With the right approach, you can master the art of wearing camouflage fashion with confidence and flair. So go ahead, step out of your fashion comfort zone and let your unique style shine through the camouflage.