Makeup tips nurse: For female nurses, looking professional and put-together while maintaining comfort throughout their long shifts can be a challenge. With busy schedules and demanding work environments, it's important to have essential makeup tips that are practical and effective. In this article, we will share valuable makeup tips for nurses, helping them enhance their natural beauty, achieve long-lasting makeup looks, and feel confident while providing exceptional care to their patients. From choosing suitable products to time-saving application tips, these essential makeup tips will empower female nurses to look and feel their best throughout their demanding workdays.
An Important Note: Practice Time-Saving Techniques
When you're a busy female nurse, mornings can often feel rushed and hectic. That's why it's essential to develop a quick and efficient makeup routine that allows you to look fresh and put-together in a matter of minutes. Focus on the essentials that make the most impact with minimal effort. Start by applying a creamy concealer to cover any blemishes or dark circles, evening out your skin tone. Next, swipe on a coat of mascara to define and open up your eyes. Finally, finish off with a tinted lip balm or a sheer lipstick for a hint of color and hydration. This simplified approach saves time while still providing a polished appearance that will last throughout your demanding workday. By mastering these time-saving techniques, you can start your day with confidence and be ready to tackle whatever comes your way as a dedicated and stylish nurse.
1. Long Lasting foundation is a Must!
It is important to choose a foundation that does not run during a long-shift and looks natural, blending in with your skin tone. BareMinerals Original Foundation is a great choice and the matte version will not look too shiny, under lights.
2. Look for a concealer that hides your dark shadows
You want a concealer that covers dark circles if you have been suffering from lack of sleep and too many back to back shifts. Maybelline Instant Age Rewind Concealer is a good choice.
3. Your eyebrows are sisters, not twins.
If you have naturally thicker eyebrows, thread them slightly thinner to look more natural. Also, tweeze strays if you need too.
4. Your eyelashes complement your eyes.
Every woman's face looks more beautiful with fuller lashes, just remember that it is all about balance. So volumize your lower lashes by curling them regularly and using waterproof mascara on the roots only; avoid clumping the product onto the tips of your lashes for a more natural look. If you choose false lashes (individual or strip), make sure they don't stick out! Try L'oreal Paris Voluminous Mascara for a great priced product that doesn't clump together. 
5. Smooth skin tone is everything
Before you apply liquid foundation, use an oil-free primer on dry areas such as the cheeks and forehead. Then apply a moisturizer (oil-free) to balance your skin's oil production for a smooth and even finish. Consider a Bareminerals tinted moisturiser for one product to combat dryness and cover your skin's imperfections.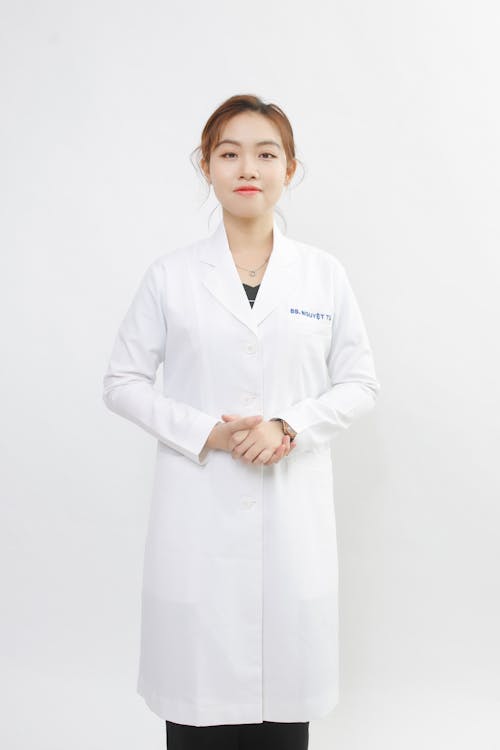 6. Enhance those cheekbones
Before putting on blush, apply a highlighter to the upper part of your cheekbones for more definition. Make sure you blend it evenly from the center of your face towards the outer edges so there won't be any harsh lines or fake looking spots! Tarte Amazonian Clay 12 hour Blush is a long-lasting blush that you will love.
7. Keep It Simple with Lip Care
Instead of bold lip colors that require frequent touch-ups, opt for tinted lip balms or sheer lipsticks in neutral shades. These low-maintenance options provide a hint of color and keep your lips hydrated throughout the day.
8. Blush gives a fresh look
To achieve a "windblown" look, first brush a very light peachy blush on the apples of your cheeks and use a fan brush to blend it upwards towards your temples. This will make you look awake and younger! Tarte Amazonian Clay 12 hour Blush is a long-lasting blush that you will love.
9. Eyeliner makes eyes pop
To get bigger looking eyes, apply a waterproof eyeliner close to the roots of your upper lashes without going too thick or heavy. White eyeliner pencils are also great for the waterline if your eyes feel puffy in the morning!
10. Twilight shadow gives dimension
For a quick but effective technique, simply powder one color over another with a fluffy brush to create different looks from a delicate shimmery glow to striking smoky drama. Again less is more!
11. Embrace a Natural Look
For a polished yet natural appearance, focus on enhancing your features rather than going for heavy, dramatic makeup. Use neutral eyeshadows, define your lashes with mascara, and groom your eyebrows to frame your face.
12. Set Your Makeup
To make your makeup last longer, set it with a translucent powder or a setting spray. This helps control shine and prevents your makeup from smudging or fading throughout your shift.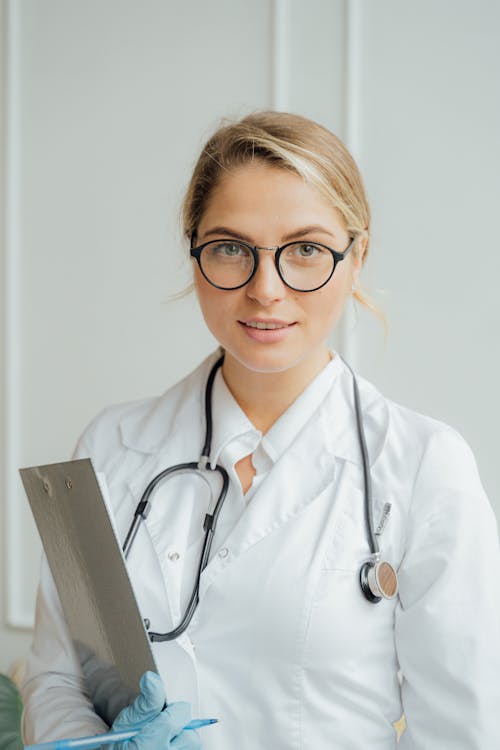 13. Maintain a Clean and Sanitary Kit
As a healthcare professional, hygiene is essential. Regularly clean and sanitize your makeup brushes, sponges, and any other tools you use. This helps prevent the spread of bacteria and keeps your skin healthy.
14. Touch Up with Blotting Papers
Combat excess shine during your shift by keeping blotting papers on hand. Gently dab them onto oily areas of your face to absorb any unwanted shine, without disturbing your makeup.
15. Stay hydrated
Drinking plenty of water throughout the day not only keeps you hydrated but also helps maintain the overall health and appearance of your skin. Hydrated skin provides a smoother canvas for makeup application.
In conclusion, incorporating essential makeup tips into the daily routine of female nurses can significantly enhance their appearance and boost their confidence. By choosing appropriate products that withstand long shifts, utilizing time-saving techniques, and prioritizing skincare, nurses can achieve a professional and polished look while ensuring comfort and practicality. Remember, the key is to strike a balance between looking presentable and maintaining functionality in a healthcare setting. By following these essential makeup tips, female nurses can navigate their demanding workdays with poise and grace, embodying both professionalism and self-care.